Holiday Leftovers Sandwich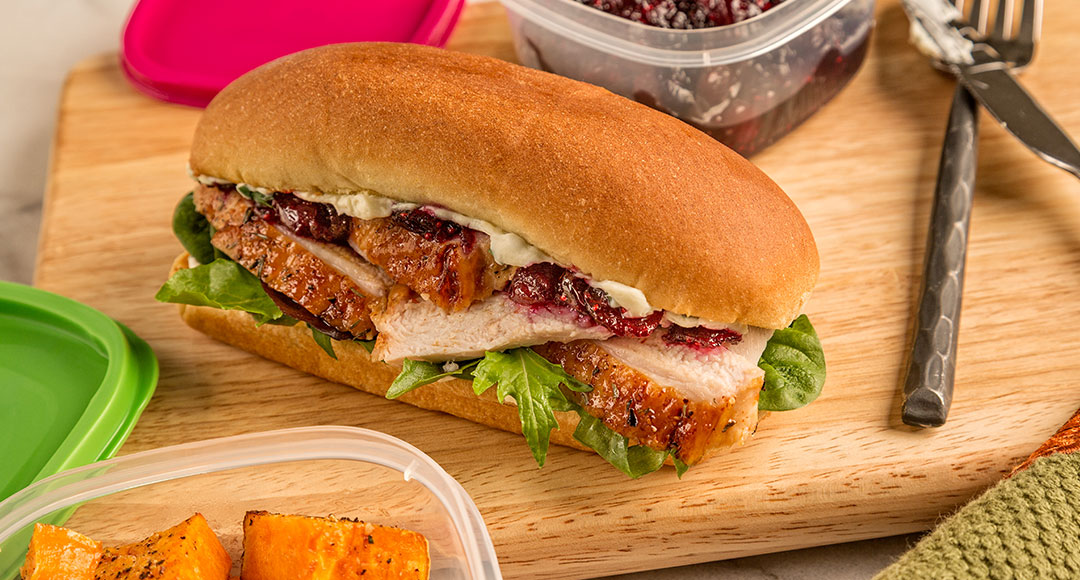 Need something else to be thankful for? Use Ball Park® Hot Dog Buns with this recipe and give your holiday leftovers a creamy, crunchy kick that will have you wishing every day was Thanksgiving. You're welcome.
Ingredients
4 Ball Park® Hot Dog Buns
8 slices of leftover turkey, warm
4 tablespoons cranberry sauce, warm
1 cup spring mix, divided evenly
4 ounces cream cheese
1 tablespoon chopped chives
1 tablespoon chopped parsley
Instructions
Preheat oven to 425 and toast buns till golden brown.
Combine cream cheese, chives and parsley.
Spread 1 tablespoon of herbed cream cheese over toasted buns of each sandwich. Then layer with spring mix and sliced turkey.
Top with cranberry sauce.