Spicy Buffalo Chicken Sandwich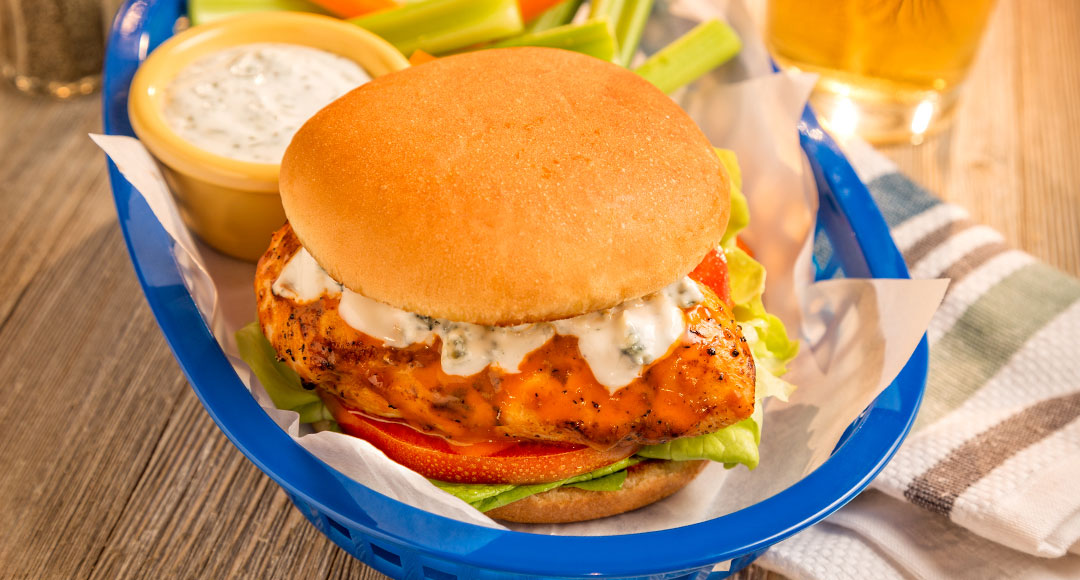 This recipe gives you a healthier take on the game day fave so you can get your wing fix – without getting your hands dirty. Baste the chicken breast while it grills to infuse the meat with spicy goodness, and top each breast with Blue Cheese dressing to balance out the heat.
Ingredients
4 Ball Park® Golden Hamburger Buns
4 tablespoons olive oil
4 5-ounce chicken breasts
1 cup bottled wing sauce
4 tablespoons Blue Cheese dressing
4 leaves bibb lettuce
4 slices beefsteak tomato
Instructions
Brush each chicken breast with wing sauce then season with salt and pepper.
Grill each chicken breast, basting with wing sauce until fully cooked.
Drizzle each hamburger bun with 1 tablespoon of olive oil and place on grill until golden brown.
Build each sandwich from bottom bun to top with lettuce, tomato, chicken breast and 1 tablespoon of Blue Cheese dressing.