5 Reasons Opening Day Is the Best Sports Day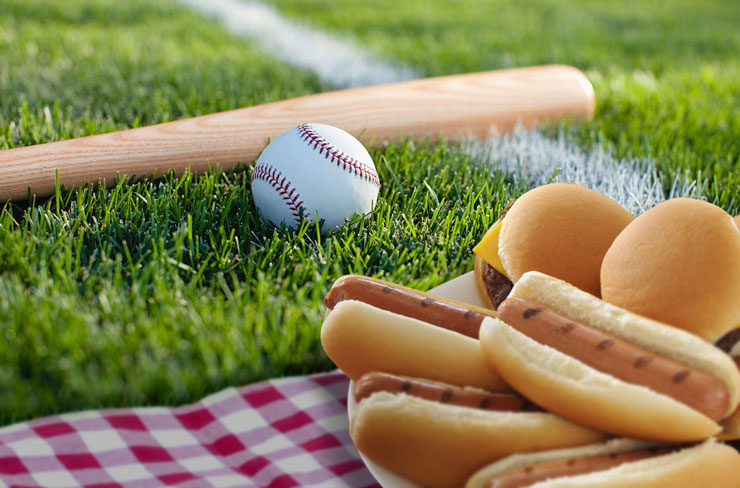 Opening day comes but once a year, and if you ask us, nothing beats the first day of baseball season. Whether you experience it at the park or in your living room, there's something about the early spring ritual that feels (and, with the right food, tastes) great. Here are the things we love most about it:
The Pageantry
Fireworks, flyovers, national anthems – when it comes to putting on a show, opening day is an American spectacle unlike any other. And if the pregame festivities aren't enough, the electricity of a sold-out crowd is sure to get your baseball blood pumpin'.
The Optimism
Every team is undefeated on opening day. EVERY. TEAM. That means your favorite club could technically still make the playoffs – and, who knows, maybe even win the whole thing. Anything could happen!
The Weather
We don't wanna jinx it, but the weather this time of year is almost always flawless; it's the best opportunity to enjoy a daytime game before the dog days of summer hit. Comfortable temps, brilliant sunshine and America's pastime – what's not to love?
The Game
Let's be real: There's a reason baseball is such an enduring, nation-defining sport. Two teams. Nine innings. Twenty-seven outs. There's not a game in the world that that can match it. Oh, and it's where your ol' pals at Ball Park® Buns got their namesake. 
The Food
Not to state the obvious, but burgers and dogs – "ballpark food," if you will – are the fuel that feeds the opening day fire. The smell, the taste, that feeling when you take your first bite – it's a tradition as old as the Great Game itself. So grab some Ball Park® Buns, fire up the grill and let's start this season off right.