A Ball Park® Buns and Rolls Recipe for Every Major American Sport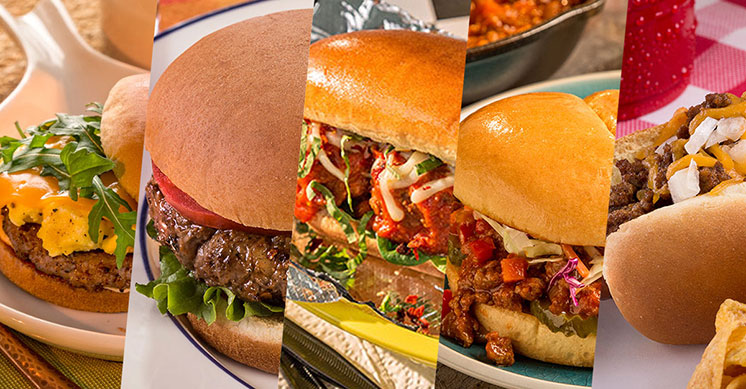 Sports and food are like pitchers and catchers: You really can't have one without the other. Not only that, the food you eat while rooting your team to victory can directly affect your mood, and therefore your enjoyment of the game (that's just science) – so you gotta have a meal that keeps your rooting interests and food interests in sync. Here are some game-changing recipes, courtesy of Ball Park® Buns and Rolls, to amp up the experience, based on which sport you're watching.
Football: Sloppy Joes
A weekend full of football is about as American as it gets. But sometimes things get sloppy on the gridiron. Eating a sloppy joe while you watch the big game will make you feel like you're right there in the trenches, getting down and dirty with the big uglies.
Basketball: Meatball Sub Sandwich
You wouldn't THINK a meatball sub would have much to do with basketball, but the more you think about it, the more you realize meatballs are the SAME SHAPE as basketballs. Plus, it's just a really delicious sandwich.
Baseball: Texas Chili Dog
If you're watching baseball, OF COURSE you're gonna eat a hot dog; it's just what you do. This Texas chili dog is a bona fide American classic, and basically the cleanup hitter of game day cuisine: big, dependable and likely to knock it out of the park.
Hockey: Zesty Black and Blue Burger
Sometimes hockey gets a little, um, physical, leaving players battered and bruised – aka black and blue. And while the sport may be painful, the sharp blue cheese and spicy Cajun seasoning on this burger is anything but.
Soccer: Egg, Sausage and Cheese Breakfast Sandwich
Early morning soccer requires an early morning meal to match – and you're guaranteed to have a with a GOOOOOOOOOOOOOOOOOOD morning with this classic breakfast sammy.